Cryptozoological Brewing Co.
Three NEW refreshing brews! Perfect for cchilling out on the beach, catching up with Elvis and, of course, staying rare and mysterious.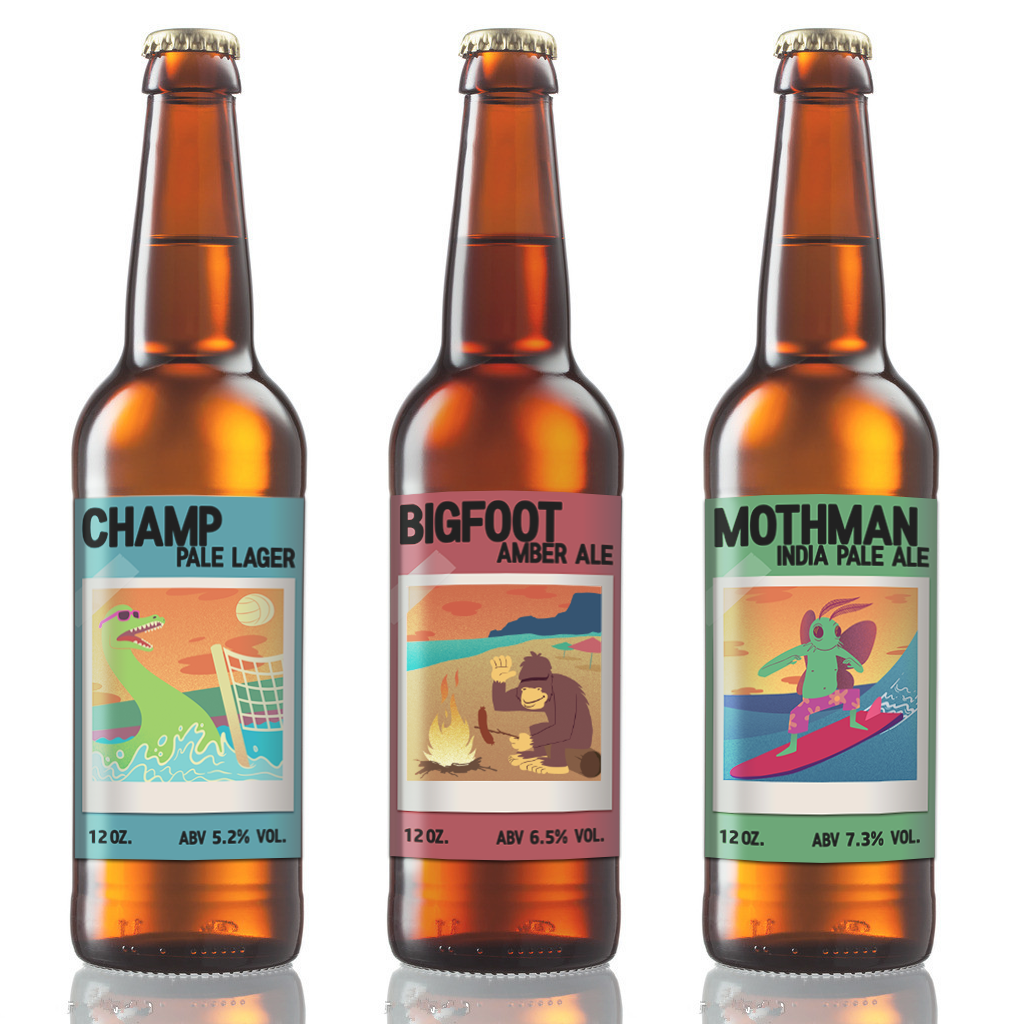 Champ Pale Lager, Bigfoot Amber Ale, and Mothman India Pale Ale.
"Champ is extremely competitive. She is millions of years old, so it takes a quite lot to intimidate her. Being of a strictly freshwater stock, she prefers the beach pool rather than taking to the sea."
"Bigfoot doesn't know how to swim, but that doesn't stop him from enjoying common beach activities, like roasting weenies and marshmallows, or performing American Pie on his ukulele."
"Mothman cut his teeth in Point Pleasant skateboarding on the steps of city hall, and couldn't resist showing off his radical natural ability to hang ten in front of his nonplussed mythical beach pals."
"Chupacabra didn't make the cut to have his own beer, but he still made an appearance, wining and dining and punctuating every moment of laughter with hellish and peculiar shrieks."